about us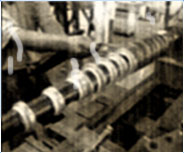 Ustegra was founded at mid 60s, at which the graphic-industry society in Indonesia was shifting from the letterpress technic to the offset printing. This new technic demanded a better and more reliable rubber rollers.
Through continuous improvements, Ustegra has currently evoluted from a simple home industry to a modern industry with state of the art technology.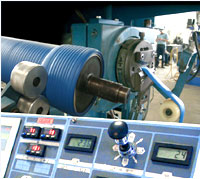 In the last decade, Ustegra has diversified its products to fulfill the raising demand on sectors others than graphic-industry. Ustegra's products can now be easily found at almost all modern industry branches.
Gaining experiences and possesing dedicated professionals, Ustegra is now stretching forward to become a major role player in the global rubber roller industries.